BELOTERO BALANCE
The latest hyaluronic acid filler, BELOTERO BALANCE® is a hyaluronic acid (HA) injectable filler that completely integrates into the skin tissue. While some fillers are designed to rebuild facial volume and structure, BELOTERO specifically treats moderate-to-severe etched-in lines and wrinkles such as vertical lip lines above and around the lips.4
BELOTERO quickly harmonizes with the skin. Once injected, it instantly smooths wrinkles and fine lines in your face. It can be used to fill lines around the eyes and lips and plumps under eye hollows, without the potential side effects (tiny bumps, a blue tinge) of other fillers.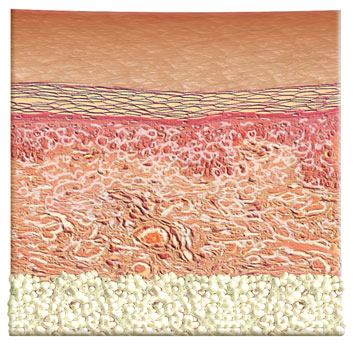 WHAT'S THE DIFFERENCE BETWEEN BELOTERO AND OTHER FILLERS?
BELOTERO Injectable Filler is made of the same material (hyaluronic acid) as some other popular fillers, such as Juvederm, however, BELOTERO is better more superficial injection, because it integrates better with the skin and causes fewer bumps and clumps. This injection can create a softer appearance on the skin treated as compared to other fillers.
Additionally, BELOTERO has not been shown to cause a tindel (bluish hue) as other hyaluronic acid fillers have. The versatility of this filler makes it strong enough to feel deep treatment areas such as nasolabial folds (smile lines around the mouth), but soft enough to treat more fine areas such as vertical lip lines (tiny lines that appear above the lip line).
HOW SOON CAN I SEE RESULTS?
Right away! Instantly upon injection when treated to full correction, BELOTERO Dermal Filler plumps the skin and smooths the wrinkles and lines in your face. You will leave your appointment with glowing, younger-looking skin.
HOW LONG DO THE RESULTS LAST?
Individual results vary, but BELOTERO Dermal Filler usually last about 6 months to 1 year. It is important to remember that each person has unique skin and varied lifestyles, so longevity may differ from patient to patient. As you learn your skin's average timeline for the filler results, you can schedule routine appointments to keep up on your results.
ARE THERE ANY SIDE EFFECTS?
Like after any skin injection, you may have some swelling, irritation, itching, redness or mild bruising at the site of injection. These side effects typically resolve very quickly. In the rare case that these side effects persist, call us immediately.
HOW LONG IS THE RECOVERY TIME?
There is generally no downtime associated with BELOTERO. In fact, most of our patients are able to return to their normal daily activities right after their visit.