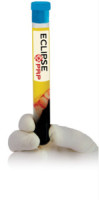 Benefits
Improves fine lines and wrinkles
Improves scarring
Eliminates undesired pigmentation
Tightens skin
Fractional laser skin resurfacing can quickly and easily improve a multitude of skin flaws. It's the skin resurfacing solution that can give you youthful, touchable, and beautiful skin from head to toe. By combining the benefits of fractional laser with the healing properties of platelet rich plasma (PRP), a profound skin rejuvenation procedure is achieved.
Treatment Candidates Vampire laser is a safe and effective treatment for people of any age group looking to improve their skin texture and tone.  This procedure is excellent in treating:
Fine lines and wrinkles
Acne scarring
Scar improvement
Brown spots and other undesired pigmentation
Melasma (dark-patterned facial pigmentation)
Skin tightening
Overall skin quality improvement
How does it work
Fractional laser technology utilizes hundreds of microscopic columns of laser energy to treat the skin deeply. It rejuvenates the skin from the inside, smoothing the appearance of wrinkles, scars, pigment, and other problems. PRP is applied to the skin during the procedure and penetrates deeply into the skin for even greater rejuvenation benefits.
Platelet Rich Plasma, or PRP, is blood plasma with concentrated platelets and other growth factors that are gathered from your own blood sample. The essence of your blood contains life-giving fundamental proteins and growth factors that are designed to restore and strengthen your body. The use of PRP has long been used in a variety of aesthetic, surgical and wound care fields of medicine around the world. This revolutionary natural serum offers incredible skin rejuvenation by stimulating and rebuilding the underlying structural integrity of your skin with your own nutrient-rich cells. When introduced into deeper layers of the skin with fractional laser, PRP signals the cellular process for new tissue and collagen growth resulting in a smoother and more youthful appearance. PRP is excellent for improving skin texture, deep wrinkles, scars, and improving post procedure healing time.
Results
Most people notice positive changes in skin tone and texture within a few days with continued improvement over the next couple of weeks. However, improvement continues on for several months as new collagen is forming. A series of treatments at 3-6 week intervals may be required to achieve the desired results.