What is Radiesse?
The best solution for erasing lines and folds is to replace lost structure with immediate volume. RADIESSE Volumizing Filler works immediately so the results are instant. Once injected, RADIESSE Volumizing Filler adds the volume and lift needed to diminish the signs of aging. What makes RADIESSE truly unique is the ability of the product to act as a scaffold under the skin, providing structure and stimulating your own natural collagen to grow. The production of natural collagen continues for several months, which extends beyond the initial effect of RADIESSE Volumizing Filler. Best of all, the natural results are clinically proven to last a year or more in many patients, which means more value from each treatment and long-lasting results.
Treament Candidates
The most appropriate candidates for Radiesse are healthy individuals who wish to restore facial volume and fill in facial depressions. Radiesse is safe and biocompatible; therefore, it does not require any pre-treatment testing
How does it work
RADIESSE is a wrinkle filler used to plump the skin. RADIESSE is injected through a small needle and placed under the skin. Immediately, this filler works to add volume under the skin and over time, the benefits of RADIESSE continue by naturally stimulating your body's own natural collagen. The natural results have been shown to last a year or more in many patients, making the treatment results both immediate and long lasting.
Results
Over time, the gel is absorbed and the body metabolizes the CaHA microspheres leaving behind only your own natural collagen.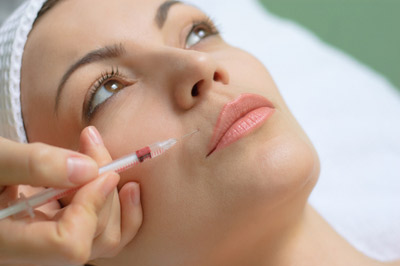 Benefits
Provides immediate volume and correction
Continually works to stimulate body's natural collagen production
Subscribe and Save
Register for our newsletter to get the latest information on products, procedures and special offers!