What is Restylane Lyft?
Restylane Lyft is used to improve the look of sun-damaged skin that has wrinkling and fines lines, including severe wrinkling and folds. It may also be used to plump up the size of lips. It is injected into the skin and instantly smoothes out these depressed areas, leaving a smoothing appearance on the skin. It is made up of hyaluronic acid in the form of a crystal clear gel. Restylane Lyft is not animal-based and is free from animal proteins.
Treatment Candidates
Restylane Lyft will only need a few injections and there are no incisions or tissue removal with this procedure. There is a very low risk for complications, which pretty much means that almost everyone who wants to smooth the face and reduce wrinkles and lines can be a good candidate for a Restylane Lyft  injection.
How Does It Work
The hyaluronic acid that is contained in Restylane Lyft augments the body's natural supply, which has a tendency to diminish with age.  Restylane Lyft injections effectively fill scars caused from acne or chickenpox and smooth fine lines and wrinkles of the facial area.
Restylane Lyft is reabsorbed into the body after time and provides temporary results. Restylane Lyft treatments last approximately 6-8 months post injection.
The Results
The maximum results of Restylane Lyft treatments typically become noticeable approximately 4-8 months post treatment. Because the Restylane Lyft treatment is temporary, touch-up treatments may be necessary every 4-6 months in order to maintain the maximum results.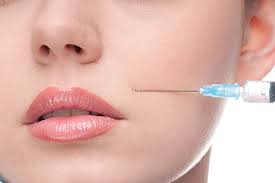 Benefits
Can be used simultaneously with other products such as Botox, or other fillers
Fine lines, wrinkles, and nasolabial folds
Brow lift
Chin augmentation
Cheek augmentatio
Contains Lidocaine to help improve comfort during treatment
Subscribe and Save
Register for our newsletter to get the latest information on products, procedures and special offers!