What is the Ulthera Lift?
Ulthera Lift is the only FDA-cleared non-invasive treatment for lifting the skin on the neck, chin and brow; and now it's also the only non-invasive treatment specifically FDA-cleared to improve lines and wrinkles on the décolletage. Ultherapy uses focused ultrasound to stimulate collagen deep within the skin, with no downtime required.
Treatment candidates
Ulthera Lift is one of the best treatment options for those interested in non-surgical facial lifting and for those with deep or fine lines on the chest/decolletage. As we age, our face shape begins to change resulting in loose and sagging skin in the cheeks, jawline, neck and brows. Those with mild to moderate laxity in these areas are the ideal candidates for treatment and those looking to improve the overall texture and appearance of the decolletage will greatly benefit. Though Ulthera is a very safe procedure with few limitations, a thorough review of your medical history as well as expectations will be reviewed with a practitioner in our office prior to the procedure.
How does it work
Ulthera is the only skin rejuvenation procedure that uses ultrasound technology to allow the practitioner to both see and treat the deepest layers of the skin with precision. Ulthera delivers focused heat past the superficial layers of the skin into the deep foundational layer of the skin, the same area treated during a surgical facelift. Your body responds to this heat by creating new collagen which provides the support for healthy, firm, and taut skin. This new collagen slowly rebuilds over a 6 month period, creating a gradual and natural appearing lift with no post-procedure downtime. Most patients have noticeable lifting and tightening after only 1 or 2 treatments. Of course, the natural aging process will continue and some of the new collagen will slowly degrade with time. When this occurs, many patients opt for another treatment to maintain lastly results.
The results
Tighter more lifted appearing skin around the, jawline, brow, neck, and décolletage.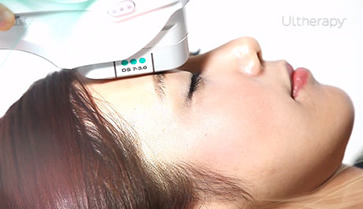 Benefits:
No downtime
Non-invasive
Painless and quick procedure
Natural and gradual results
Subscribe and Save
Register for our newsletter to get the latest information on products, procedures and special offers!