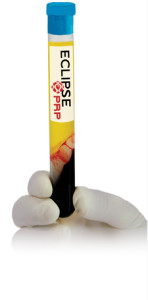 Benefits
Natural –  no risk of allergic reactions or use of irritating products
Utilizes your own body's rejuvenation process
Effective treatment for hard to treat concerns
Can be added to  other rejuvenation services
This treatment uses Platelet Rich Plasma (PRP) that are injected into areas of the face for specific rejuvenation purposes. The use of PRP has long been used in a variety of aesthetic, surgical and wound care fields of medicine around the world.
Treatment Candidates
Vampire injections are excellent for  those with dark under eye circles, deep wrinkles , and scarring.
How it works
Your own blood contains life-giving fundamental proteins and growth factors that are designed to restore and strengthen your body. A small sample of blood is painlessly drawn from your arm and spun down in a centrifuge to separate the PRP from the remaining blood components. PRP is then injected directly into specific areas of the skin for targeted improvement of concerns like under-eye circles/darkness, deep wrinkles, and scars.
Results
This revolutionary natural procedure offers incredible skin rejuvenation by stimulating and rebuilding the underlying structural integrity of your skin with your own nutrient-rich cells. When introduced into deeper layers of the skin, PRP signals the cellular process for new tissue and collagen growth resulting in a smoother and more youthful appearance. Over time, dark under eye circles are noticeably lighter,  deep  wrinkles are softer, and scars lare improved.