Ulthera® Wrinkle Reduction
What is Ulthera Wrinkle Reduction?
The new Ulthera Wrinkle procedure compliments the standard Ulthera Lift treatment by reaching a shallower layer of the skin. This can enhance skin tone and texture and provide additional skin smoothing benefits to an Ulthera Lift procedure.
Treatment Candidates
Ulthera Wrinkle treatment is a beneficial add-on treatment for those with fine lines and wrinkles on the face, neck, chest, around the eyes, and mouth area. This is the ideal combination treatment for those looking for both lifting AND smoothing the texture of the skin.
How Does it Work?
Just like the standard Ulthera Lift procedure, Ulthera Wrinkle uses ultrasound waves to create heat within the skin to stimulate new collagen and elastin growth. Our skin has both shallow and deep layers that contribute to the formation of lines and wrinkles. During the traditional Ulthera lift, heat is targeted to the deepest layers of the skin resulting in actual lifting and tightening of the surrounding tissue. The Ulthera Wrinkle treats a more shallow layer of the skin to address the surface texture and finer lines and wrinkles. Just like Ulthera Lift, the collagen remodeling continues for months after treatment so it's expected to see gradual improvement over a 6 month period.
Results
When adding Ulthera Wrinkle to a traditional Ulthera Lift procedure, all of the important layers of the skin are treated together resulting in both lift and smoothness to face and neck. Ulthera wrinkle is especially helpful in correcting the stubborn fine lines and wrinkles around the mouth and eye area.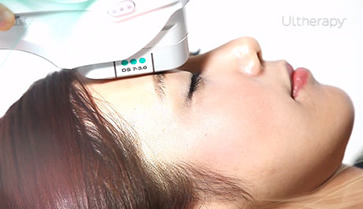 Benefits
Non-invasive
Gradual improvement
Minimal to no downtime
Smoother appearing skin
Softer skin texture
Improvement in surface lines and wrinkles
Subscribe and Save
Register for our newsletter to get the latest information on products, procedures and special offers!