What is Dysport?
Dysport is a prescription injection for temporary improvement in the look of moderate to severe frown lines between the eyebrows (glabellar lines) in adults less than 65 years of age. It works by blocking the nerves from contracting the muscle. People sometimes call this paralysis but it is really a temporary block. Dysport wears off over time.
Treatment Candidates
Anyone in good physical health, not pregnant or nursing, and without any neuromuscular disorder can use Dysport Cosmetic. It is important to have a realistic conversation with our providers about what Dysport treatments can do. Please discuss the results you want with one of the nurses to ensure that the results you want can be achieved, and that  is the best way to achieve them.
How does it work?
Prescription Dysport is an injection used to temporarily improve the look of moderate to severe frown lines between the eyebrows (glabellar lines) in adults less than 65 years of age.
Dysport is a purified formulation that has been shown to deliver temporary improvements in moderate to severe frown lines, even with repeat treatments. So, the effect of repeat treatment with Dysport may be comparable to your first use.
In clinical trials, the efficacy of Dysport was studied in a total of 376 patients and was demonstrated with up to 4 repeated treatments. The safety of Dysport has been studied in up to 12 repeated treatments.
Results
Immediately following the treatment, the DYSPORT will begin to set in your muscle. Within the first seven to fourteen days, your wrinkles will begin to fade. The effects can last anywhere from three to four months. After several DYSPORT treatments, the results may last longer.
DYSPORT will relax the muscles in your face and soften the surrounding skin, giving you a more relaxed and youthful appearance. Many patients choose to combine DYSPORT with other skin rejuvenation therapies such as dermal fillers.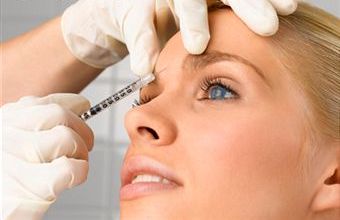 Benefits
Simple, non-surgical treatment to reduce moderate to severe lines and wrinkles
No anesthesia or recovery time is needed
Provides dramatic effects that are customizable and reversible
Gives you a fresher and younger look in a short amount of time, making it a better choice over plastic surgery
Subscribe and Save
Register for our newsletter to get the latest information on products, procedures and special offers!