Treatment Candidates
BBL Forever Young assists in the treatment of the following skin conditions:
Hyper-pigmentation or skin discoloration (freckles, age spots, etc.)
Uneven skin tone and texture
Acne
Skin Tightening
Bruising
Rosacea & Broken Capillaries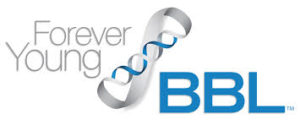 What is BBL Forever Young
BBL Forever Young from Sciton is an FDA Approved broad beam light treatment radically boosts your body's natural ability to fight skin aging. It is the most powerful device of its kind on the market and has been clinically proven to change the expression of genes associated with skin aging. Forever Young BBL isn't just a beauty treatment, it's a preventive regimen that protects skin against sun and environmental damage that adds up over time.
A 10-year clinical study followed patients that received multiple BBL treatments per year over the course of 10 years, on average. At the end of the study, doctors judged patients to appear 11 years younger than their actual age. In other words, they looked younger than when the study began.
How Does it Work?
The BBL system produces a broad beam of highly concentrated light that gently heats target dermal tissue. Absorbed heat stimulates the skin cells to regenerate new collagen and elastin. More collagen and elastic restores your skin's natural, more youthful beauty. In addition, the light energy helps to reduce fine vessels that cause redness and and helps reduce melanin that causes hyper-pigmentation, or skin discoloration.
Results
Patients love that the BBL treatment not only improves skin discoloration, but it also improves acne, skin texture, skin firmness and tightness, and reduces overall redness. On sites like RealSelf.com and RealPatientRatings.com, Forever Young by BBL enjoys over a 90% patient satisfaction rating.
Benefits
Non-invasive with minimal to no downtime
Preventive, in that it slows down or arrests the aging process when done according to a prescribed maintenance schedule
Smoother, younger looking skin
Even skin tone that appears more luminous and healthy