LaseMD
by Lutronic
Intelligent Design for Intelligent Care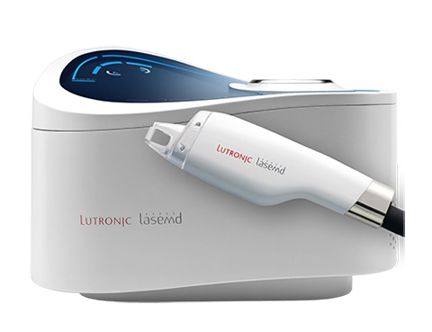 What is LaseMD?
Inner Image continues to utilize the latest technologies and our own customized techniques to improve your skin's appearance and overall health.
LaseMD is a Non-Ablative 1927 nm Fractional Fiber Thulium Laser. Dramatically different from traditional resurfacing lasers, LaseMD rebuilds glowing, healthy skin through gentle but effective non-ablative fractionated treatments. LaseMD offers customized outcomes with no downtime for all patients.
Genius + LaseMD = Amazing!
Ask about combining Genius and LaseMD technologies! Amazing results from two incredible new technologies. Learn more…
The LaseMD Advantage
Gentle, effective skin treatment for all skin types
Quick treatment, customizable from 6 to 20 minutes
Comfortable with low downtime and no anesthesia required
Minimal cost of ownership, easy to delegate and no shot limit per procedure
What does LaseMD treat?
LaseMD is a complete skin revitalization system that can safely and effectively address a variety of common skin concerns, including:
Fine lines
Wrinkles
Blemishes
Uneven skin tone
Texture
Melasma
Sun damage
Advantages of LaseMD
Skin rejuvenation with the LaseMD system, has several advantages over other, more invasive anti-aging treatments.
Fast
No downtime
Customizable
Treats melasma
Improves wrinkles and fine lines
Improves skin texture