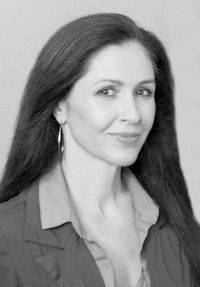 Jennifer Constantin, RN, BSN
Owner, Aesthetic Nurse Specialist
One of the most sought after practitioners in the Bay Area, Jennifer is best known in the industry for her unique facial sculpting techniques and individualized skin rejuvenation protocols, which ultimately restore volume loss in the face and transforms the skin. She is continually creating and improving treatment protocols, and attends medical aesthetic seminars, conferences, and workshops on a regular basis in order to keep up with the latest in technology and techniques.
Jennifer received her Bachelors of Science in Nursing from the University of San Francisco. Upon graduation she was accepted into the critical care training program at USCF Medical Center where she worked in the Adult Medical Surgical Intensive Care Unit for five years, receiving the National Daisey Award for Extraordinary Nurses in 2003.
After caring for several burn patients Jennifer was inspired to explore non-invasive procedures for skin rejuvenation with the desire to not only to restore her patient's skin but also their spirit. Since 2003 Jennifer has been practicing as an Aesthetic Nurse Specialist. In 2005, she proudly joined Dr. Loren Eskenazi in opening Inner Image, where she shared Dr. Eskenazi's passion for helping patients recovering from breast cancer. She was inspired to create techniques and protocols for non-invasive procedures that would restore and repair "what had been lost" without changing a patient's identity, which inspires the founding philosophy that guides Inner Image today. Her holistic approach to aesthetic medicine has earned her a reputation as someone who understands the desire to look natural and refreshed, instead of looking "done".
In 2011, Jennifer received a Masters in Intuition Medicine, and is currently a senior teaching assistant at The Academy of Intuition Medicine ®.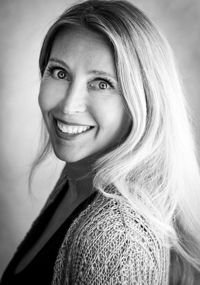 Beth McDougall, MD
Medical Director
Beth McDougall, MD has been in medical practice for 16 years and is the founder and medical director of CLEAR Center of Health, an interdisciplinary, Integrative medical clinic in Mill Valley, California. Throughout her career Dr. McDougall has become a nationally recognized expert, speaker and community educator and has been featured in Vogue magazine and many documentaries on Integrative Medicine. As a medical student at the University of Minnesota, Dr. McDougall organized educational symposia on Integrative Medicine for the allopathic community, planned interdisciplinary health science curricula on Integrative Medicine, and helped start a university department that coordinated research, clinical services, and education in spirituality, cross-cultural medicine, and Integrative Medicine. For these and other efforts, Dr. McDougall was honored by the American Holistic Medical Association.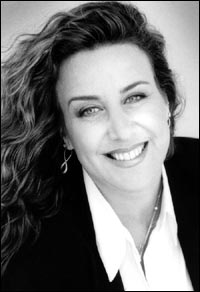 Loren Eskenazi, MD
Board Certified Plastic Surgeon, Co-Founder
Dr. Eskenazi is a board certified Plastic Surgeon. Dr. Eskenazi completed her bachelor's degree with honors (Summa cum Laude and Phi Beta Kappa) at the University of Pennsylvania. She did her medical school training at Stanford. She has also undergone additional fellowship training in breast surgery after completing her residency in cosmetic and reconstructive plastic surgery at Stanford. A renowned plastic surgeon, Dr. Eskenazi offers a provocative and inspirational approach to cosmetic surgery with the assertion that it can also change a woman's inner life and become part of a crucial and deeply meaningful rite of passage. An expert on breast reconstruction after cancer, Dr. Eskenazi began her medical career believing that she would become a psychiatrist. Her interest in psychology combined with a lifelong study of art, mythology, and anthropology has given her an unusual window into the interior landscape of her patients. What she has found is that the desire for external transformation through surgery is connected to internal transformation, most particularly at key moments of transition in a woman's life. Although some eight million women a year have some sort of procedure done, cosmetic surgery is still identified with excessive vanity, narcissism, lack of authenticity, and psychological weakness with the path of least resistance being to deny having had it. By framing cosmetic surgery in a more deeply spiritual and psychological way, Eskenazi takes on this culture of shame and refutes the idea that cosmetic surgery and internal change are antithetical. It is with this belief Inner Image was founded and a revolutionary, holistic approach to beauty formed. Dr. Eskenazi has published numerous chapters and papers in the scientific and lay press. She has appeared on CNN, Dr. Dean Edell, Rosanne show, The Learning and Discovery Channels, and is quoted in Cosmopolitan, Wired, The Economist, Allure and many other magazines.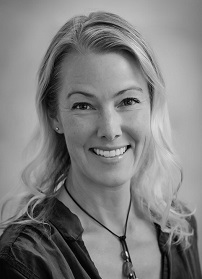 Kate Tenney, ND
Board Certified & Licensed Naturopathic Doctor
Dr. Kate Tenney joins Inner Image to offer feminine health rejuvenation and PRP services to patients. She also practices at CLEAR Center for Health in Mill Valley, CA where she treats a broad range of acute and chronic conditions seen in family practice. She specializes in integrative health for men, women, and naturopathic gynecology.
Dr. Tenney earned her Doctorate in Naturopathic Medicine, from the oldest fully accredited naturopathic medical school, National College of Natural Medicine, in Portland, Oregon. She was the resident ND under women's health expert, Dr. Kimberly Windstar, ND at the NCNM Clinic for two years, where her focus was naturopathic gynecology, preventive medicine, and endocrine disorders.
Affiliations.
Board Certified and Licensed Naturopathic Doctor – Licensed by the state of California and Oregon
Member of the American Association of Naturopathic Physicians
Member of the California Naturopathic Doctors Association
Alumni of the National College of Natural Medicine – Doctorate in Naturopathic Medicine Program