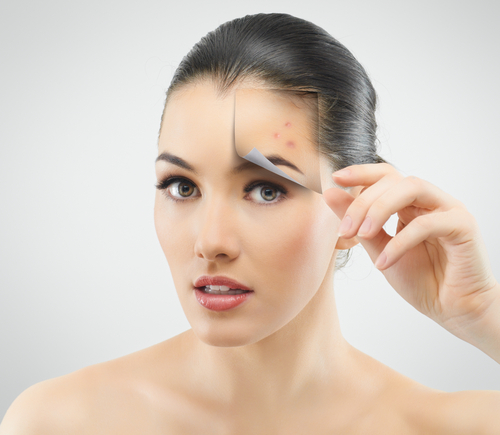 Acne is a common condition that affects men and women of all ages. Whether it's a chronic condition, sporadic breakout, or single pimple, we at Inner Image have the most effective treatments for whatever your acne situation may be. Using a combination of treatments to kill bacteria, calm inflammation, decongest pores, and correct pigmentation or scarring, patient's will leave with a comprehensive treatment plan to get their skin looking healthy and clear. During your visit, your practitioner will evaluate your skin and create a customized approach to treat your acne or breakout which may include a combination of the following therapies.
Acne Scar Treatments 
Palomar Acne Laser treatments: Palomar® Systems use specialized handpieces which filter light from different parts of the spectrum.  Different treatments such as hair reduction, sun spot removal or leg vein clearance require light of different wavelength bands.  The LuxV handpiece filters light in the ideal band of the spectrum to affect acne.  The LuxV concentrates the light into individual pulses which target acne-causing bacteria. The result is clearer looking skin and prevention of future breakouts.
Steroid Injections for active acne: Inner Image offers Kenalog injections for clients with an ill-timed pimple (ie. prior to a big event), or a large pimple that is recurring or doesn't respond to other treatments. Kenalog is a mild steroid, which can make most pimples disappear in 6-20 hours. It is injected directly into the pimple to help reduce redness and swelling almost immediately. By reducing the swelling, the pimple is easier to cover up with makeup and diminishes the appearance of a pimple.
Subscribe and Save
Register for our newsletter to get the latest information on products, procedures and special offers!